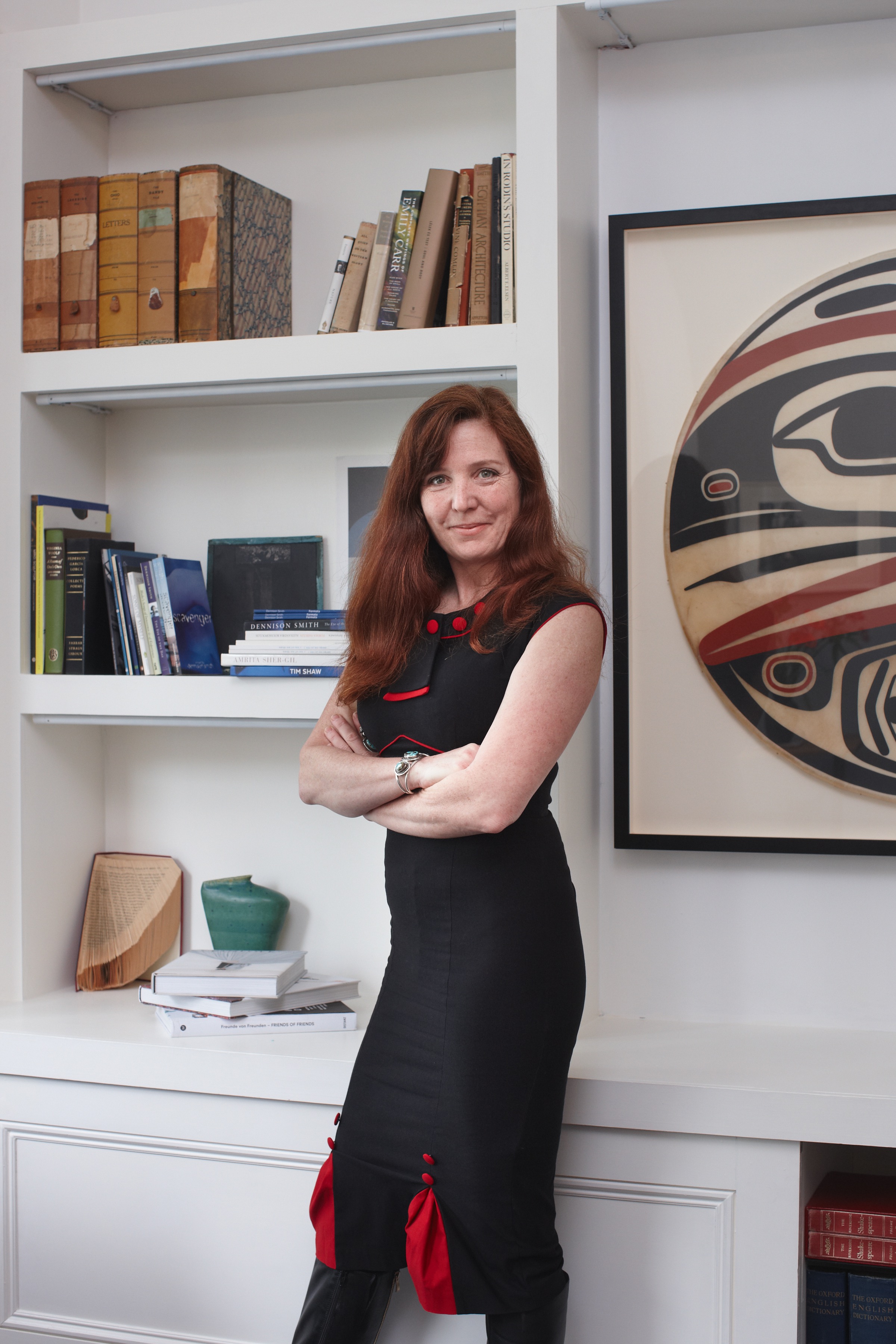 Dennison Smith is an award winning author and curator. Her published works include novels, The Eye of the Day (Harpers Collins, Periscope) and Scavenger (Insomniac Press), poetry collections, Anon Necessity (Myrical Lyrical) and Fermata (Quattro), and the monograph, The Mestizo Art of Carlos Zapata (Momentum Books).
Dennison's writings interlink literary mediums and bring nature to the status of protagonist. Critics have described her writing as 'equally beautiful and harsh' (Globe & Mail) with 'the talent to explore all corners of human and natural existence from the perspective of the heart' (Winnipeg Free Press).
She has recently completed her latest novel, The Westward Hours, following three generations of women through the environmental and geopolitical devastation of Climate Change.
Dennison is founder and creative director of The Baldwin (London, England), curating dialogue between arts, cultures and nature. The Baldwin specializes in representing contemporary fine art by indigenous North American artists, whose lands and communities stand at the front-line of environmental and social issues.
She holds a BS in Performance Studies with highest honours from Northwestern University (Illinois), an MA in Creative Writing with distinction from University of East Anglia (UK), and a PhD in Creative and Critical Writing from University of East Anglia.
Dennison is represented by Isobel Dixon of The Blake Friedman Agency, London. Originally from Chicago, she currently splits her time between a small island in Canada,  Colorado's Rocky Mountains, and her home in London, England .
For professional queries, I can be reached through The Blake Friedmann Agency, London UK.
---
---